Lymphatic drainage massage is a technique
developed in Germany to help treat lymphedema. Lymphedema is an accumulation of
fluid that occurs after the surgical removal or damage of lymph nodes due to
various types of cancer and other conditions. It can also present itself from
birth or even develop during puberty and adulthood. Multiple limbs and various
parts of the body can be effected by lymphedema due to unknown causes.
The use of lymphatic drainage massage is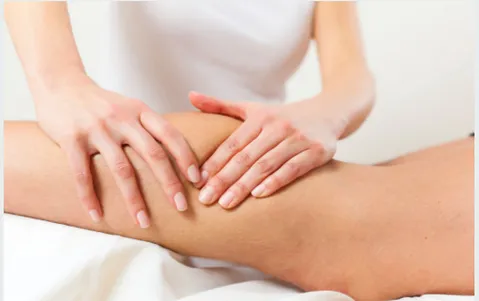 beneficial for lymphedema because it helps move excess lymph and fluid out of
the tissues and back towards the lymphatic vessels. A session would involve the
licensed massage therapist using light pressure. The massage therapist uses
techniques of gentle strokes, pushes, and taps the skin in a direction that
follows the structure of the lymphatic system. This helps to encourage the
accumulated fluid to drain through its proper channels.
We recommend discussing the time length and
frequency of massage sessions with both the chiropractor and massage therapist
before receiving treatment.